Since the pandemic, we hear about certain artists emerging out of nowhere and creating their own success stories, and you might wonder how in the world they managed to do so. With multiple lockdowns, shut down clubs, and no real possibility to make a name for yourself outside of social media, it has not been easy.
Meet Anz, one of the artists who did manage to soar within club culture. As a producer, DJ and freshly minted label owner, she's seen her music career suddenly skyrocket amidst the strangest of circumstances.
If we were to talk about what exactly she's already achieved in her young career there would be no time left to even talk about Anz herself. But to give you a little taste, Anz has released an EP on the illustrious Hessle Audio, been crowned DJ Mag's Breakthrough DJ of the Year, and memorably released 74 tracks over the course of the first lockdown

Source: DJmag
Even though Anz is born and raised in London, we must thank her parents for her love for music, not the city. With them being into soul, funk and boogie, the household's Sunday morning cleaning routines were spent to the sound of amazing tunes her parents had collected over the years. Throughout the week, car rides to school while blasting the same music to colour the day with memories from the weekend.
Throughout her adolescence she was inspired by all different kinds of music, from Brandy's Full Moon album to Queens of the Stone Age, Arctic Monkeys, and The Prodigy. This then transitioned into electronic music such as France's Ed Banger Records, and eventually lead to dubstep in the form of Hessle Audio and Swamp 81. This really had an impact on a young Anz, and encouraged her to start producing and DJing herself.
When in Manchester, Anz really came into herself as an artist. Something about the city drew her in, something intangible. She recalls two memories exactly which gave her the gut feeling to stay. Firstly, an unshakeable feeling of belonging took over while listening to dubstep at the canal, and secondly, while getting off the train at Manchester Piccadilly one day, the artist noticed so many diverse faces around her, it gave her the feeling of "It's not just me", and that really struck a chord.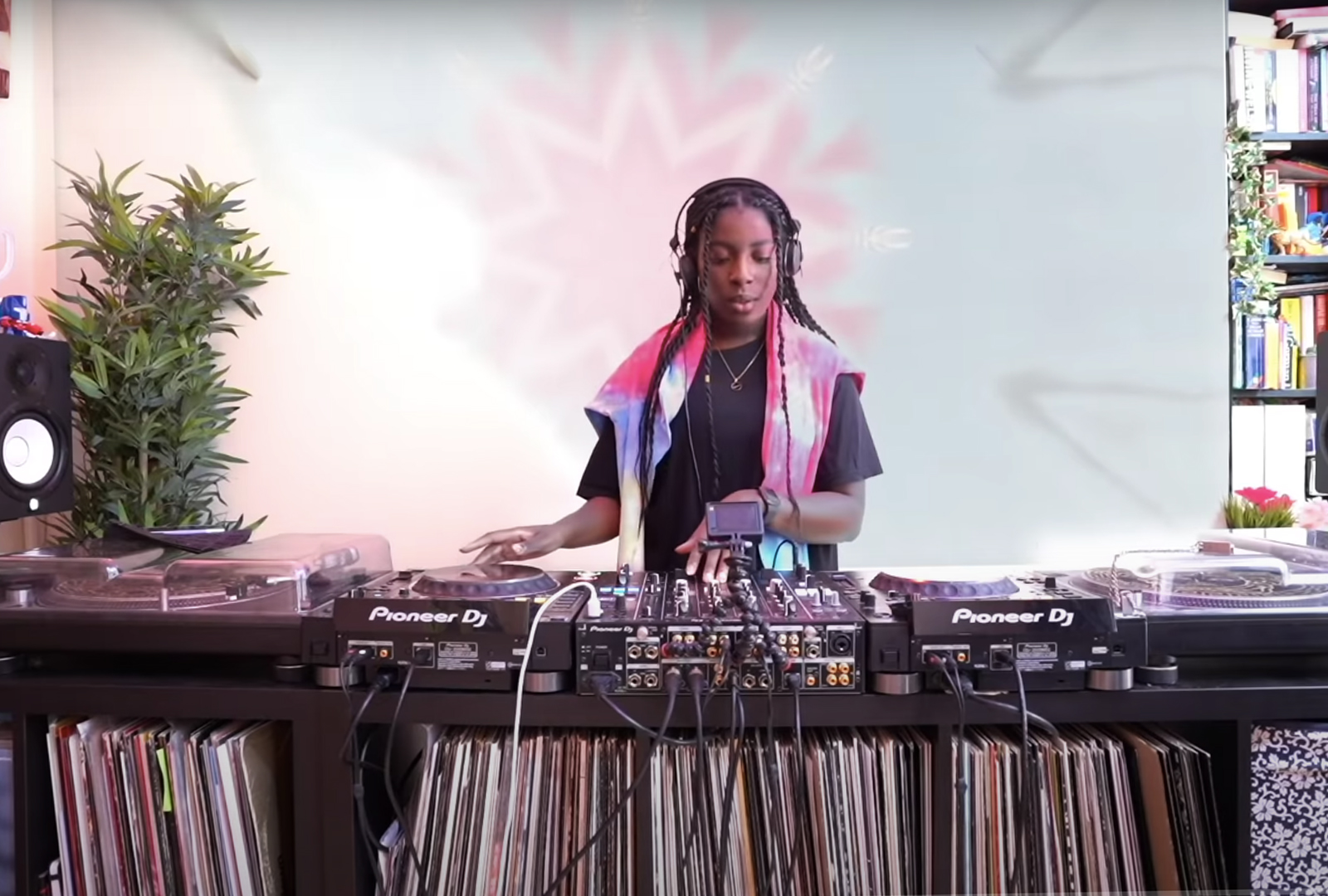 Source: The Vinyl Factory
Fast forward to March 2021, Anz launched her own label, as a result of her success. OTMI Records, short for Otras Mitades (Spanish for 'other halves'), stems from a passion she has for Spanish, which she studied alongside English Literature at University in Liverpool. Her whole life, music, writing, art, and linguistics have been important practices and a constant rotation in her life.
Anz does have a hard time seeing her success from an outsider's perspective, as she has not done anything differently from before she exploded, which makes her wonder why people now give her such attention. Now there are certain expectations people have of her, which can be nerve racking she says. She's just still going to do what she always does, but as she says herself "I don't know if I need to do a backflip at the beginning now".
All we can say really, is that we are incredibly eager to see how she continues to rise within the industry, and hope to see her in a club sometime soon! Below you can also find her Boiler Room session. If you know what's good for you, you will hit play right now.