They say beauty is subjective. They say it's in the eye of the beholder. Yet few dare to contest beauty standards in society. More often than not, that task falls into the hands of artists, who then knead and shape beauty to their liking with the tools and resources within reach. Today, we're looking into the beauty that is Jackson Bowley's work. Welcome to the first volume of 2023's The Next.
But first…
Who is Jackson Bowley?
Jackson Bowley is a photographer from London. His work is centred around the realm of beauty photography, and through his artistic collaborations, the British talent explores different rarely-trodden paths of beauty. What can we say? We're smitten.
The spark for photography was lit at a young age for Bowley. When he was 15 he got fervently into buying cameras online and in charity shops. Who hasn't, as a teenager, admired old cameras and thought of how cool it would be to own one, two, or three? Well, Bowley actually went and got them. It's quite interesting, to get into photography by getting into the object that takes the photos first, rather that the taking of the photos and the art of photography itself. It seems that delving into things via alternative paths comes naturally to Bowley.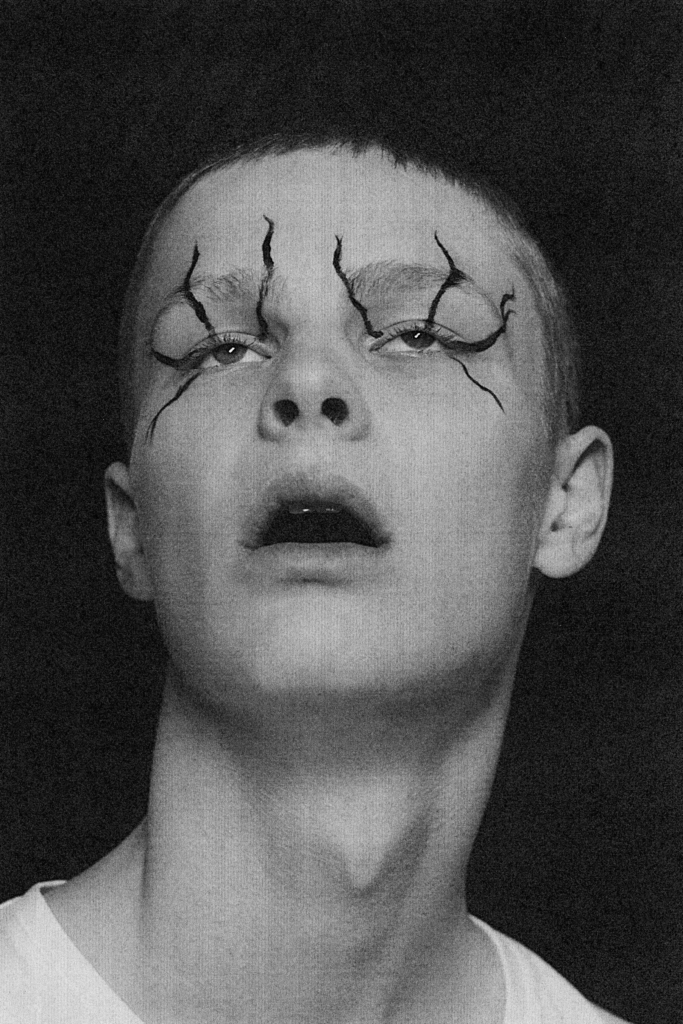 Soon his skills evolved and expanded, developing colour film at home and experimenting with processing. It's precisely this curiosity regarding not only the taking of the photo but the process of revealing it too, that makes Bowley stand out.
Jackson Bowley's photography work opens viewers up to new perceptions of beauty
The Nottingham-bred creative manages to infuse every piece of work with depth and substance. Switching up every new project so as to dive into yet another untapped perception of beauty.
While Bowley has made a name for himself working for the likes of i-D Magazine, It's Nice That, Nike, ASOS and 3ina among others, it's his more personal work that caught our attention.
Xerox: Juxtaposition breeds fascination
His personal project Xerox is made up of charming portraits where subjects often have bold, fun makeup on. The typically beauty-editorially photos are then treated in such a way that they become textured and gorgeously grainy.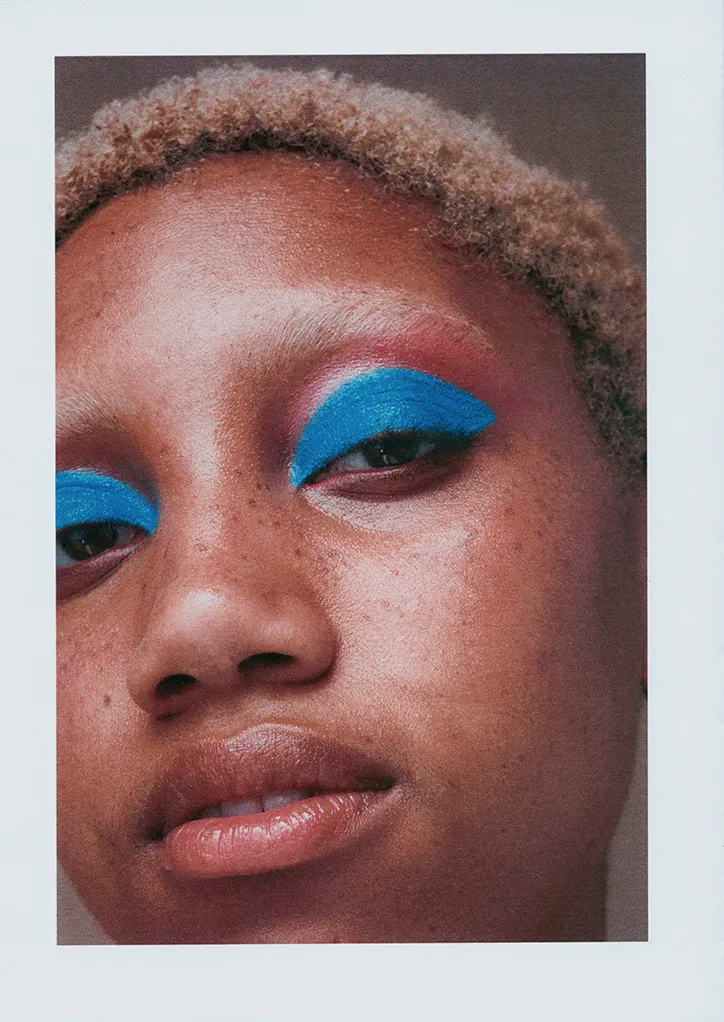 The juxtaposition of glossy beauty with the gritty texture is rather impactful, but works. It bestows the portraits with a sense of timelessness. An amalgamation of past and present, somehow managing to erase any air of pretension that sometimes inevitably accompanies beauty editorials. Transcribing the portraits into beacons of fun, lightness, and art.
Make-up By… The beauty of the subject through the lens of the author
Sometimes beautiful things and awe-inspiring projects don't need to be overly intricate or complicated. Sometimes a simple concept goes a long way…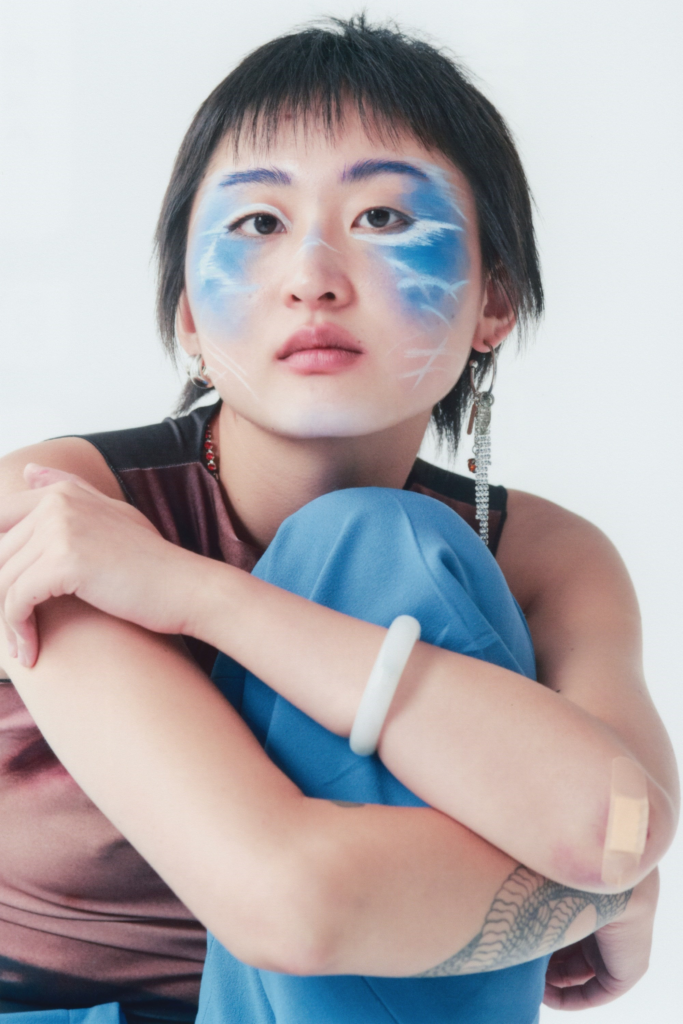 Such is the case for Jackson Bowley's photography series Make-up By… The idea is simple, Bowley gave all of his subjects the same make-up products and asked them to create whichever look they wanted.
It's such a simple idea, but I haven't really seen a beauty project like it, so I just thought, perfect. I wanted to see something that was so far away from your usual beauty shoots, nothing glossy, real people, and just quite ridiculous and funny make-up. – Jackson Bowley for Dazed Beauty
Initially fearing that people would go for the usual eyeliner, mascara lipstick, Bowley was glad to be wrong on that. Turns out that when you let people be creative without limits and give them tools, they actually go for it. The result? A beautiful combination of people's own definition of beauty and interpreted through the adept lens of the British photographer.
Circus magazine is everything a magazine shouldn't be…
And it's precisely why it works.
Bowley was told a magazine should have a hierarchy, everyone cannot be on the same level, it makes no sense for everyone to get one image… So he went and did the exact opposite. Creating a new, eclectic form of Magazine that will suck you right in, with creativity bursting at the seams.
Beauty is often perceived as something that creates a sense of awe, admiration, of desire. But what if beauty was excitement? Fun? Loud? Bold? Like a heart full of pulsating colours. In that case, Circus would be as beautiful as beauty gets. These are the questions posed by the magazine.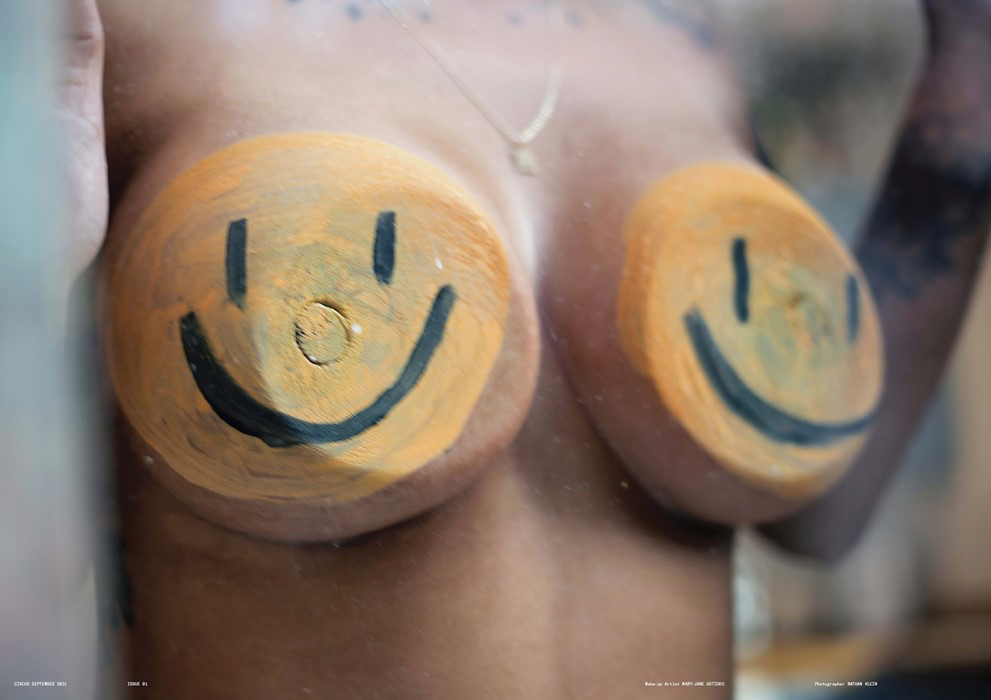 Founded in 2021 by Bowley, Circus is the stupidest thing Bowley has done in his career (his words not ours!). It's a wonderful thing though, to get stupid and let stupidity guide your creativity. So often people try to prove something with these sorts of ventures, they become static and serious, led by KPIs and dollar signs. It's refreshing to see a publication exist for the sake of expression and art itself.
However, don't let the so-called "lack of seriousness" misguide your conceived idea of this magazine. Circus is actually a riveting visual experience. Made up of A1 posters, the images are striking and enthralling, to say the least. Just like most of Jackson Bowley's work.
But don't take our word for it, check it out for yourselves!