Milan Fashion Week is back in all its pre-COVID splendour! At least that's the talk of the town.
The so-called Capital of fashion is hosting its revered Women's Fashion Week. Starting today, February 22nd, through to next Monday, countless brands will grace the runways of the Italian city. The highly anticipated shows are generating quite the hype as today marks the glorious return to physical shows.
Amid the height of the global pandemic, many Fashion Weeks transitioned to digital formats, and for a while there it really did seem like it was going to stick. Now, while New York and London Fashion Week very much continued to further embrace the digital realm, and even dipped their toes into the Metaverse, it appears that Milan has backtracked and is upholding that traditional, luxurious, exclusive vibe. There are a few digital shows, 5 to be exact, but the overwhelming majority of shows, exhibitions, and parties, will be in-person events. One can hardly be surprised by that though. After all, Milan is the epitome of tradition in fashion.
Last week the lack of big brands' presence in London was noticed. Although in our opinion, that made for an incredibly fresh, exciting, truly newly revamped London Fashion Week that accurately represented the contemporary youth fashion scene. It seems like all the brands that did not appear in LFW, flocked to Milan Fashion Week instead. Even Trussardi is returning after a 5-year hiatus., and we are seeing all the fashion luxury giants: Dior, Prada, Versace, Armani, Dolce & Gabbana… The list goes on.

Source: AC9WORLD
A new fashion world order, to each Fashion Week it's own audience
Could we be witnessing the post-pandemic transformation of the fashion world? Despite the apparent coalescing of luxury fashion with wider audiences, trailblazer young designers, and accessible digital spaces, it feels as if now that the dust of the storm is settling, some things have no intention of changing. As mentioned, NFW and LFW are still very much exploring digital spaces and opening up to the public. Milan on the other hand has reinstated a strict exclusivity in favour of the fashion elite – industry professionals really – now that in-person shows are back.
We're still unsure as to what to make of it. At TNC we are very much fans of what we saw in London Fashion Week, but then again, it makes complete sense for traditional fashion to have an exclusive space in Milan. This way you know what you get and where to get it… Right?
Either way, Milan has always been very traditional and very much oriented towards luxury fashion houses. However, in the midst of the glitz and glamour, there are still a few designers that slip through the cracks, and manage to break the traditional mould of MFW.
So if like us, this week you are looking for something a little fresh, and boundary-breaking, keep an eye out for the following three brands.
AC9: Wednesday 23rd, 4 PM
AC9 founder Alfredo Cortese is a jack of all trades. Alfredo Cortese is a chemistry major who decided to leave it all behind to dive into the journey that is photography in Milan, then became a photojournalist in Cuba, then onto a career in PR, only to end up working at luxury brand N21. After all, that, which is, dare we say, quite the professional adventure for the 34-year-old, Cortese launched AC9 in September of 2019.
Drawing on nordic aesthetics, AC9 has a distinctively clean, graceful, and artistically vibe to it, while still conveying a sense of assertive direction towards design innovation within the bounds of a natural and fitting style. AC9 is intricate simplicity, it is classic modernity. Levity really. The fluidity in his pieces is indisputable, making its way slowly but surely, breaking the mould of fashion at the seams.
To say that we can't wait to see what AC9 has in store for us tomorrow would be an understatement.
Han Kjøbenhavn: Sunday 27th, 8PM
If AC9 is yang then Han Kjøbenhavn is yin baby. This Danish brand was founded in 2008 and was initially an eyewear label, but it has now expanded into menswear and womenswear too. Rather successfully if we may add.
Han Kjøbenhavn's goal is to transport its audience to unknown realms. Unconventional, questioning, strange but oh so enticing. The label is built on the foundation of creativity, storytelling, and craftsmanship, and quite simple and frankly, it shows. Han Kjøbenhavn is sartorial elevated darkness, not entirely obscure, but not entirely light either, like some sort of fallen angel.
We can't wait to see where Han Kjøbenhavn will take us this season.
Sunnei: Wednesday 24th, 11:30 AM
Say AC9 is the light side of the moon and Han Kjøbenhavn is the dark side of the moon. Sunnei is, you guessed it, the damn sun. Literally.
The Italian label Sunnei was founded in 2015 and takes its name and original aesthetic inspiration after Stevie Wonder's 1968 classic "Sunny". It began as a contemporary Italian take on traditional 70s design.
Sunnei has been hailed as a new fresh voice amid Milan's traditional opulence. The garments are made to wear and are designed to go straight from the runway to the streets. This began as a purely practical, utilitarian issue since the brand needed to be able to sell the pieces after the shows, unlike most of the luxury giants. Founders Loris Messina and Simone Rizzo's design process in that sense is quite circular, their research begins on the streets, paying attention to what's going on style-wise in everyday life and creating their garments with this perspective in mind.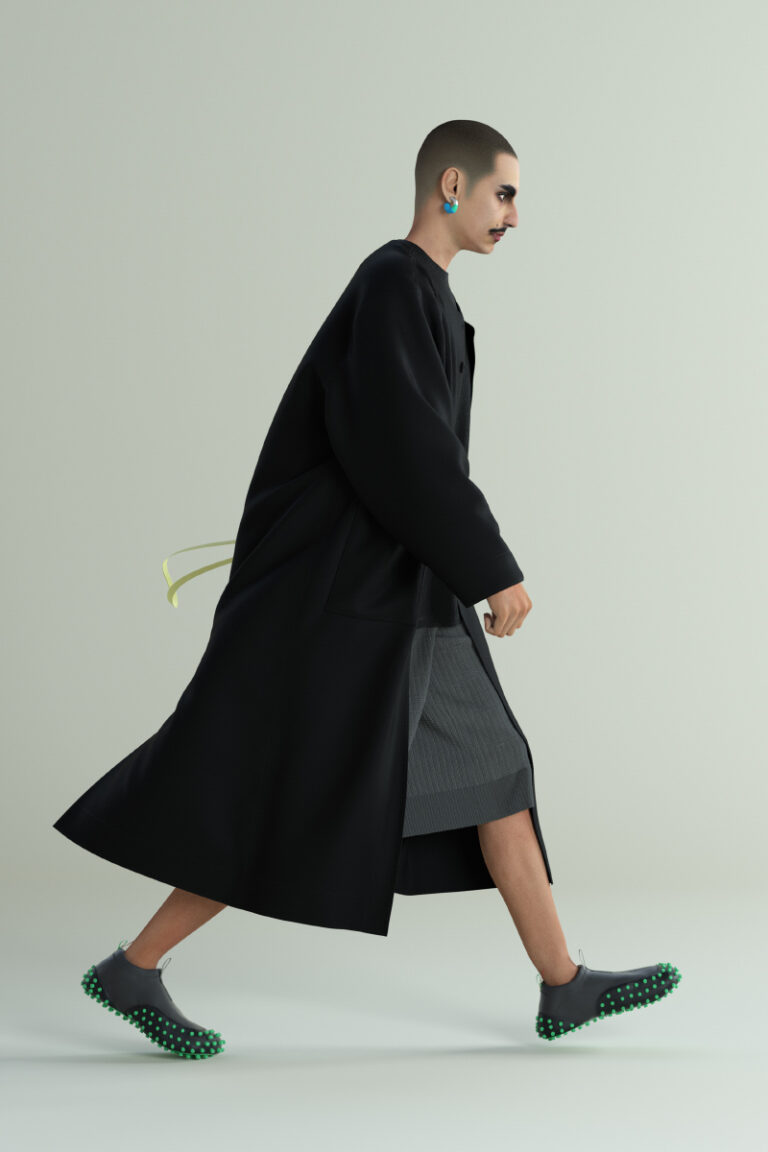 Bright colours, but the sort that cheers you up happily, rather than screams at you loudly. Sunnei portrays individuality in the loveliest of ways time and time again since its inception. It's for this reason, that it is probably still reviewed as a new voice to watch out for.
How could you wanna miss it?