Fast Fashion: Art or Plagiarism?
Fashion is an industry that revolves around creativity and inspiration. Unfortunately, many companies lack such tools and create their products based on the copy, or influence, of others. Said tactics are mostly carried out by fast fashion brands, meaning companies dedicated to the mass production of clothing which sell at a lower price, giving the consumer greater accessibility to buy clothing.
The fast fashion industry turns out to be one of the most responsible for pollution and climate change, since the materials they use are hardly biodegradable and therefore pile up in our natural areas such as beaches and oceans.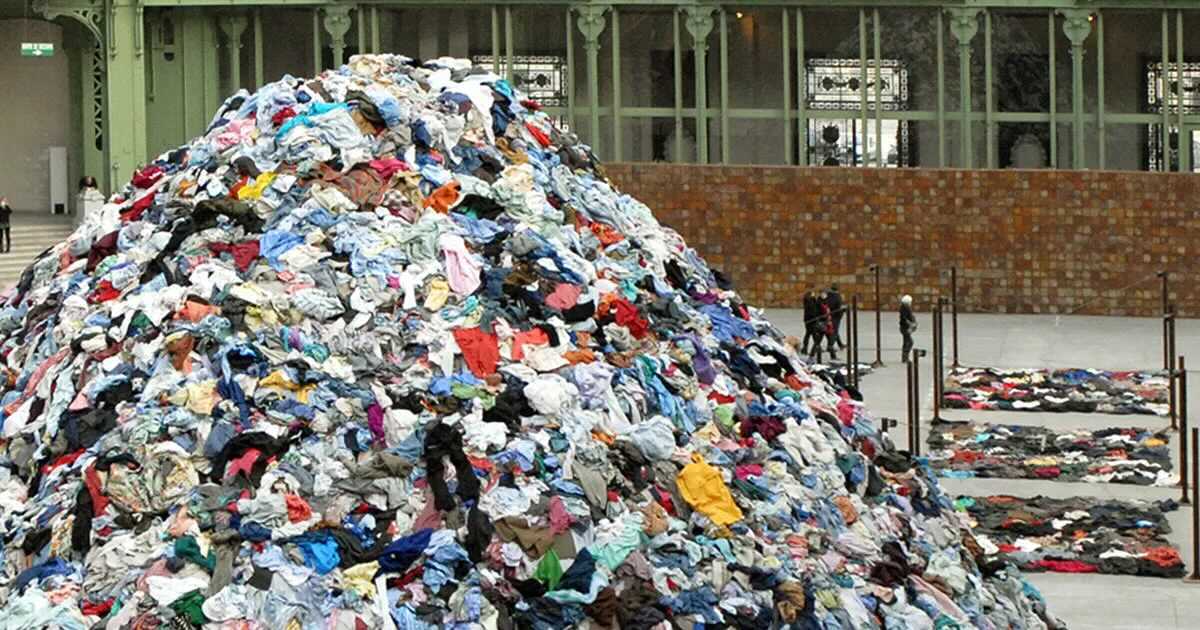 The plagiarisms or copies that these brands mass produce are usually made from the designs of small independent or emerging brands. This makes the art and intention of said emerging designers not valued since they do not receive credit for their work, but rather another brand benefits from the simple fact of being "bigger" and more accessible to the public.
This issue has taken place recently with one of our favourite brands, Pangaia. We have talked about Pangaia and its collections before, unfortunately, today we will talk about a slightly less cheerful, but essential, topic of information for our readers.
Pangaia was identified as a sustainable brand from the moment of its inception. Its production method, which makes use of sustainable materials based on recycled fibres, has placed Pangaia on a much admired level of consciousness for the planet and is reflected in sales. Their latest collection was sold out in practically 24 hours.
Last week we found out that one of the brand's own designs had been copied by not one, but several fast fashion brands, including Boohoo, Shein, Topman, H&M, and Zara. Also leaving aside the intention with which the original piece was made.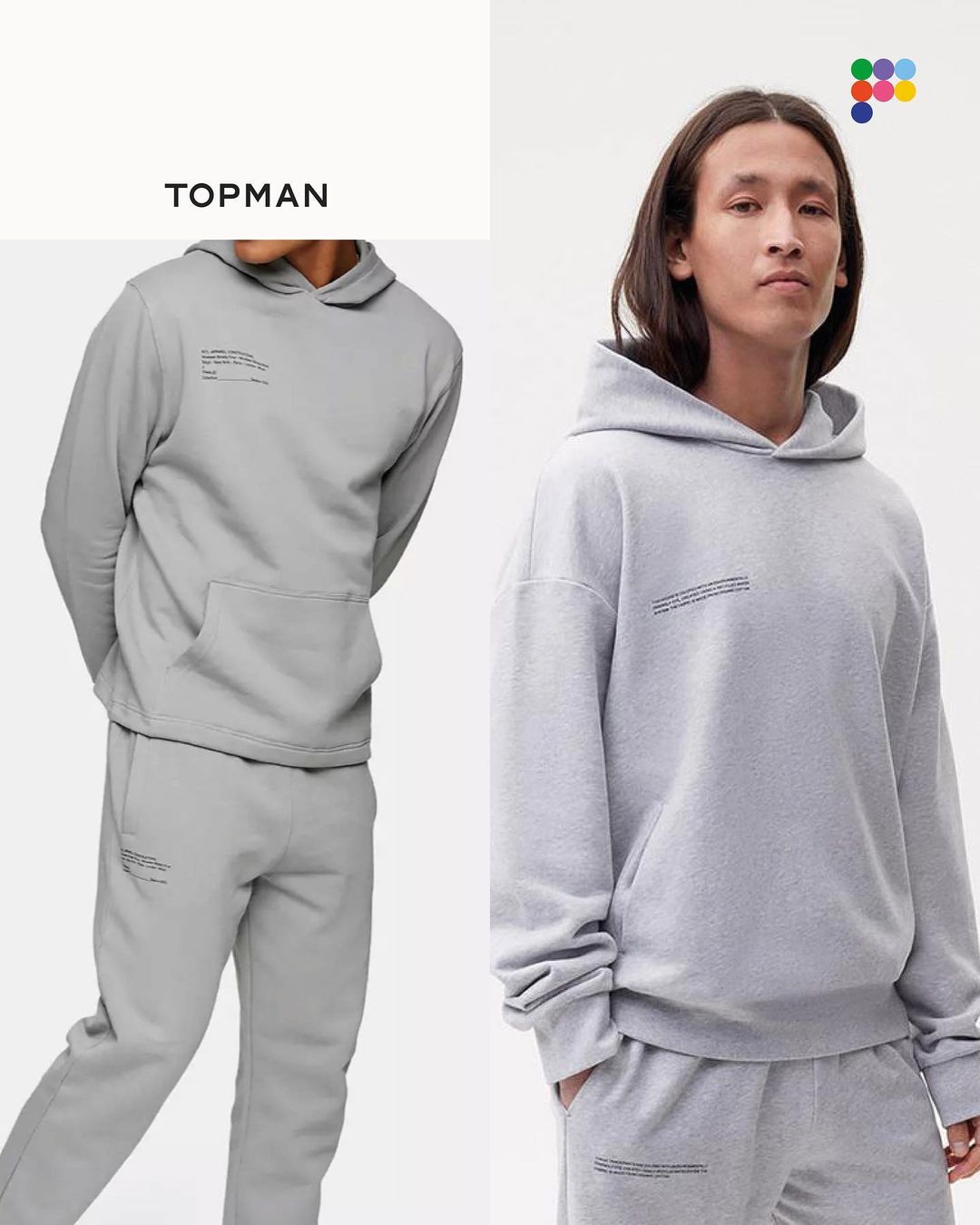 It was a set of tracksuits from Pangaia, created in monochrome, thus creating the union of both pieces and you can find them in different tones.  The special part, so to speak, is that on the right side of both pieces, we find a small text that explains the totally sustainable and organic materials that the brand has used to create this garment, and as we could expect, the copies, don not made reference of it.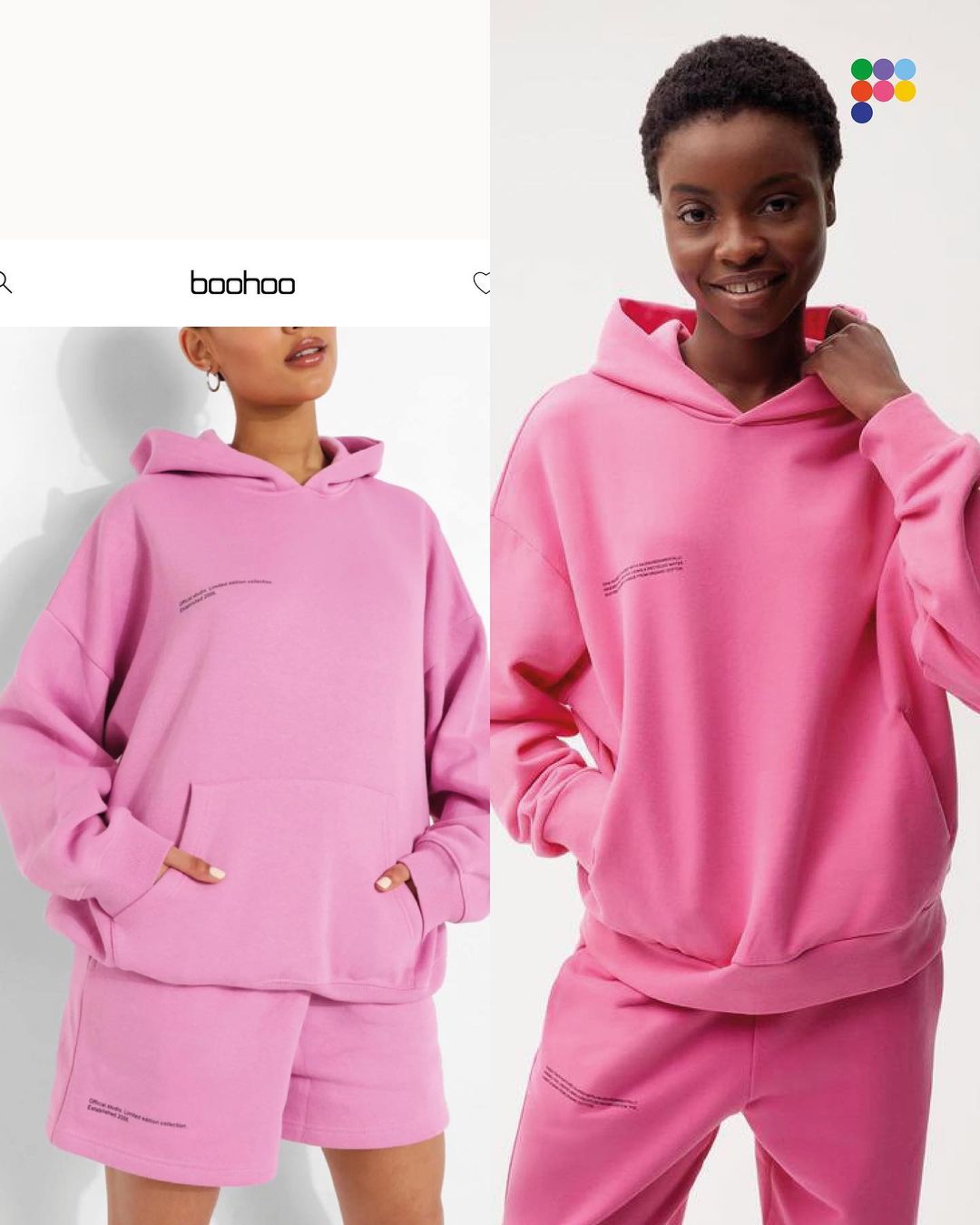 This situation is not something new and it is not a question of a brand like Pangaia, but fast fashion companies continually plagiarize designs from other haute couture brands and independent designers. Taking the exact pattern, eliminating the message behind by the designer, and making it a more accessible garment in any store.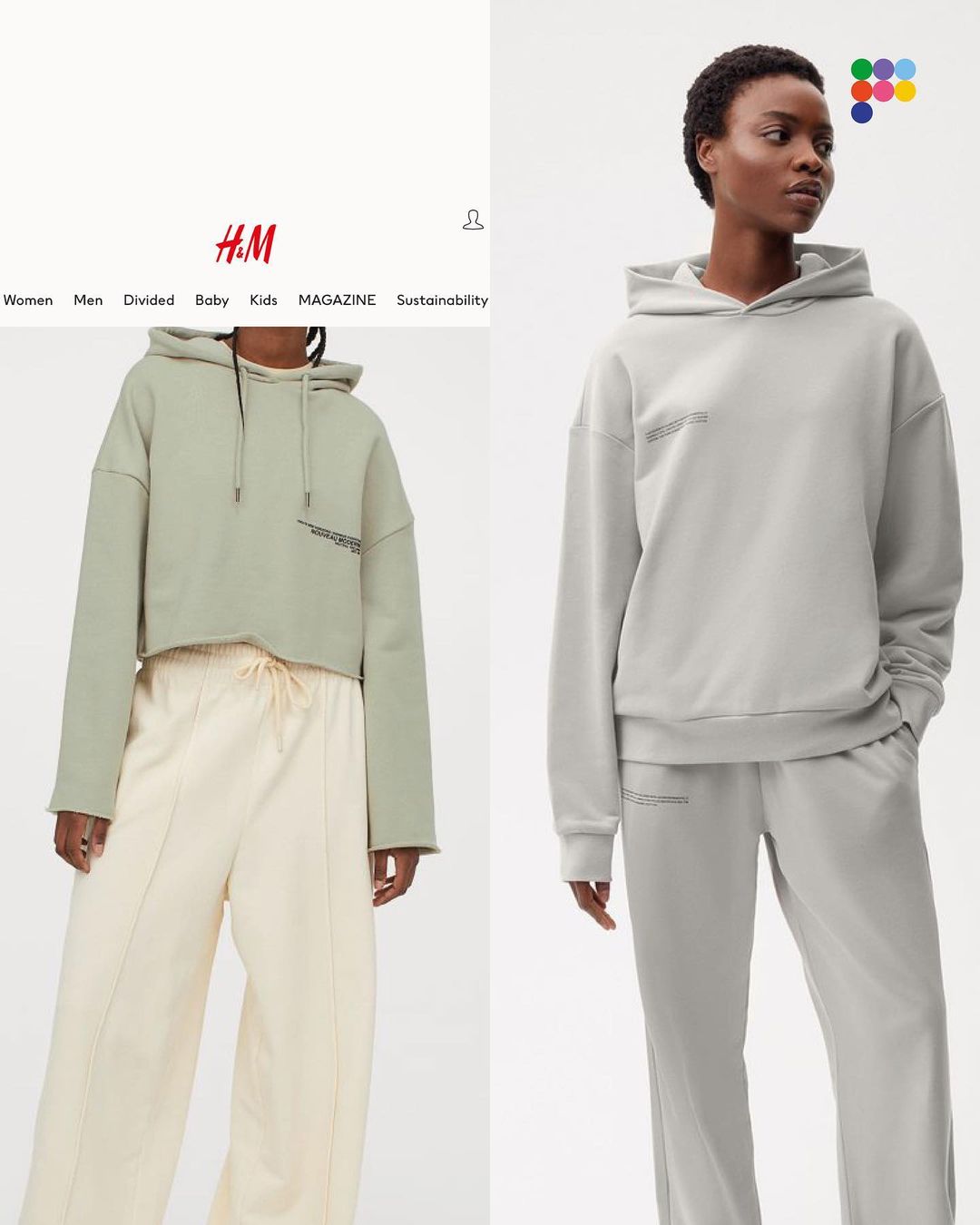 This happens daily, the question is, who do you decide to support? Who deserves your loyalty?