What is it about merging styles and concepts, that we love so much? Even we're fusing different fashion styles, or music genres, for some reason creating something new out of a pre-existing thing is simply special. What if I told you that there are creatives who fuse art disciplines to create something bigger? Fashion and cinema? Music and Photography?
Last year we introduced you to Places + Faces. The British brand, known for its streetwear lines, has been capturing our attention for quite a time now. Their designs give us a fusion of cultural elements that undoubtedly define style and authenticity. Imran Ciesay and Solomon Boyede are the talents responsible for this delight. Both creatives, based in London, have combined their art to create a series of works in common. Their consecutive collections reached such sublime sales that they were forced the creatives to launch another drop.
But fashion is only one of the many facets that these creatives carry out. Not only that, they succeed in every single one of them.
Places + Faces and Photography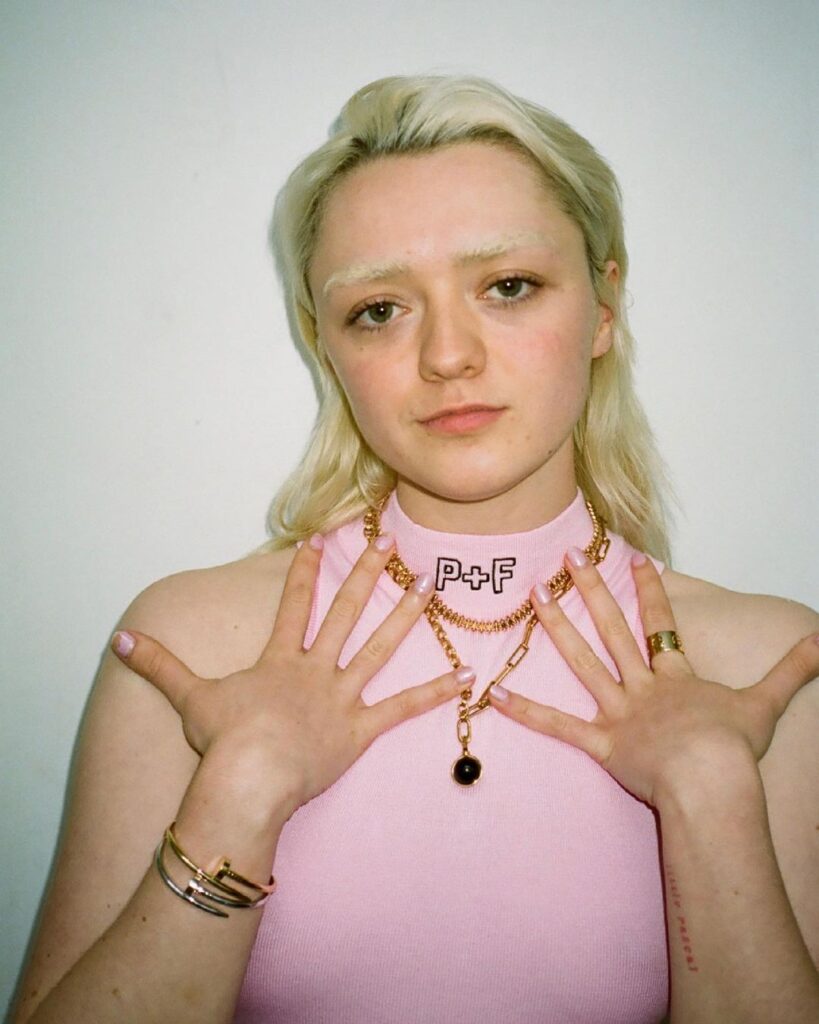 Throughout the last nine years, we have been able to observe on the brand's social media how both creatives have given birth to incredible events and impressive projects. One of the things that have caught the attention of their followers is the number of photographs that were developed. Photographs with a very analogue and retro vision where they showed us cities and familiar faces. Paris, New York, London, as well as celebrities like Asap Rocky or Tyler The Creator. This talented duo showed their life and the people around them through a 35mm film, inspiring their entire audience to create art in any type of medium: clothing, music, lifestyle, or photography. At the end of the day, artists have the need to express themselves but can do so through many channels, this is undoubtedly the message conveyed by Places + Faces.
Just when we thought we had seen everything about this creative duo, they decided to debut their first photographic book. "Polaroids" which is the name of the project, is a series of photographic compilations in polaroid format in which Ciesay and Soulz (Solomon Beyode) captured their photographic journey.
In the pictures, we can see a variety of distinctive faces. As we already mentioned, Places + Faces had already captivated many of us by publishing celebrity portraits on social media, but without a doubt, gathering all these in a book, giving it shape and form, has resulted in a masterpiece.
Among the images that make up this book you can find artists from different artistic branches; Singers and rappers, like Burna Boy, Skepta, Jorja Smith, Mahalia, among many others. We also spotted artists such as the designer Jaquemus as well as surprise appearances such as director Quentin Tarantino.
Both Ciesay and Soulz already had previous experience in the field, as they had previously launched magazines. Still, this is their first book, and there is something quite unique and noteworthy about it.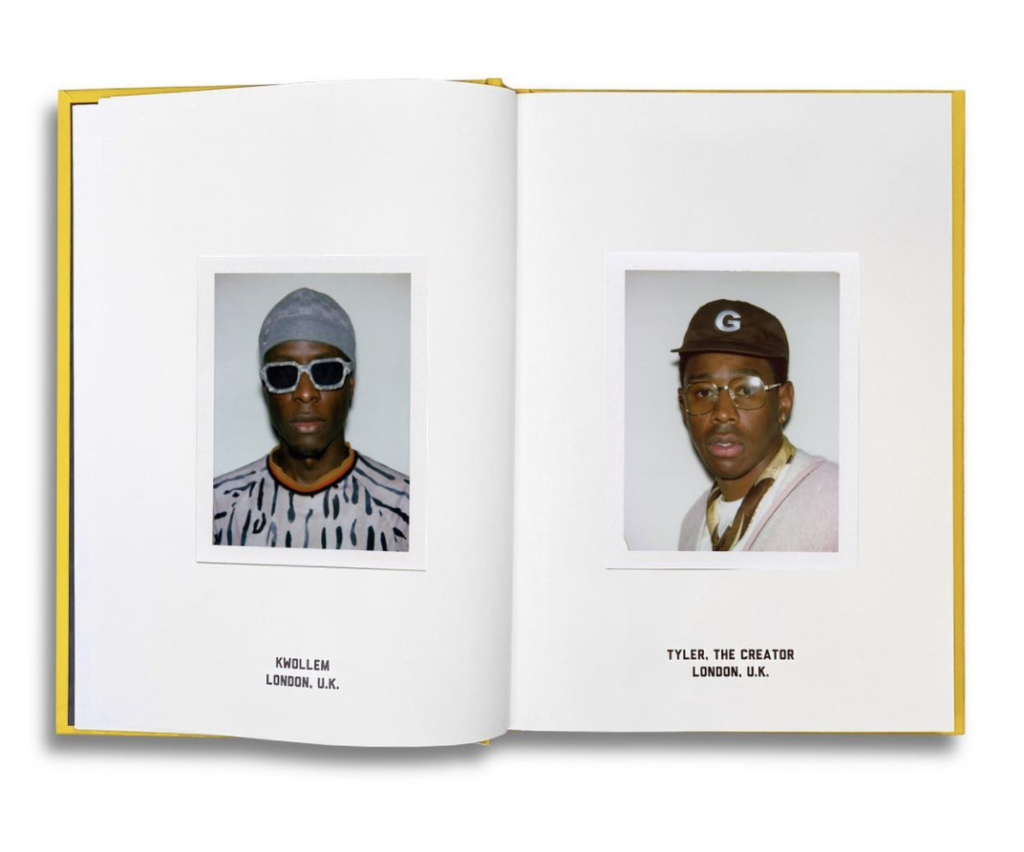 The Exhibition
The launch of the book certainly had to be celebrated in a big way, with something of the same calibre as the book itself, so we weren't surprised when we found out about the exhibition that the Places + Faces team organized for the book release. We were, however, tremendously excited about the opportunity to see first-hand this fantastic project.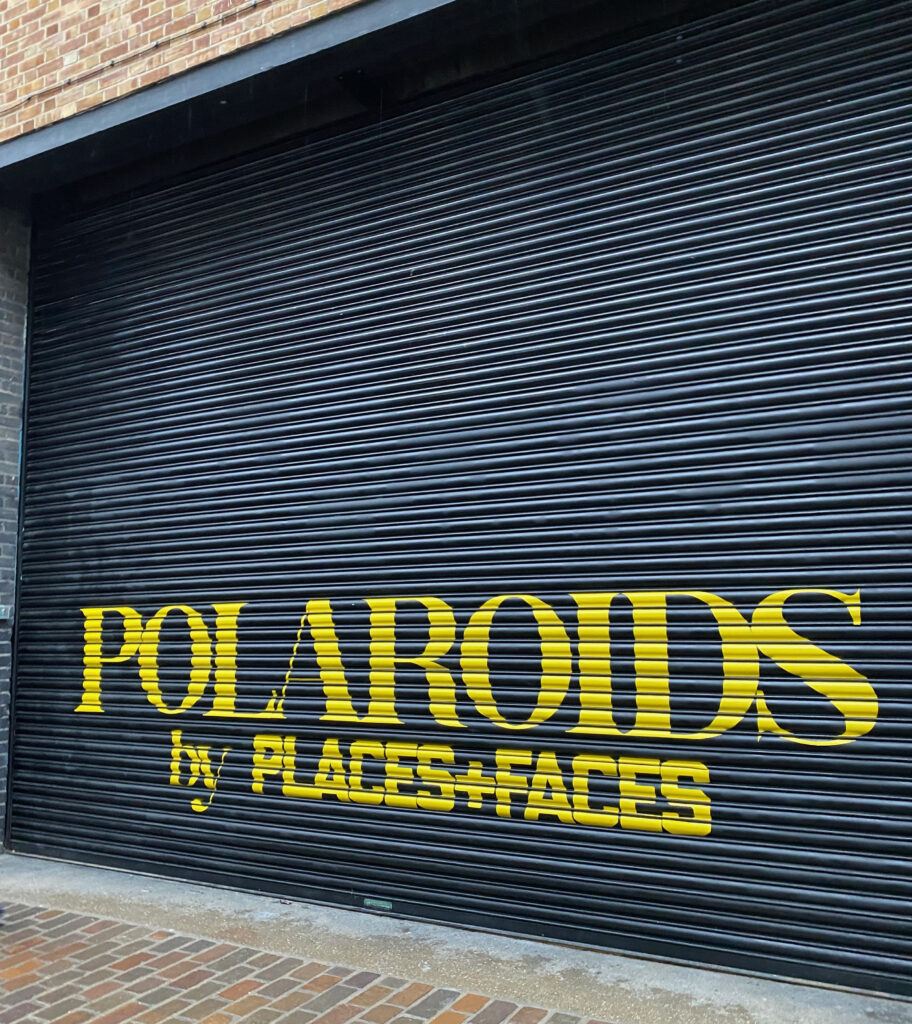 Source: The Next Cartel
And so we went to Protein Studios in Shoreditch, London to see with our own eyes, the new Places + Faces and although our expectations were high, the result had nothing to do with it, it was way better.
The photographs of the book were exposed through the white walls, everything was organized in a very precise way, carefully constructed. The exhibition showed us different faces around different parts of the world and one couldn't help but think, what was behind that captured moment? Above all, you could feel the spontaneity of life infused in an image, captures of real moments, without preparation, without premeditation. Portraits of life as it truly is.
Source: The Next Cartel
We also had the opportunity to learn about the process of creating the exhibition. Tabatha May, organizer of the event, talked to us about the process of organizing the event and constructing the space for 'Polaroids' to best showcase the project.
In Conversation with Tabatha
The launch of the exhibition had, without a doubt, an amazing turnout that caught the eyes of many people in the industry. How did you go about planning and creating such a successful event? What are your essential event planning tips?
The advice I would give is to make sure you plan everything well in advance because there will always be delays. Make a written plan of what you want and who will be involved in getting it done (you can't do everything yourself). Don't be afraid of chasing people up (in a respectful way) to continuously update your ETA (estimated time of arrival).
Finally, be as responsive and adaptive as possible – we had to find lots of creative solutions for things like invites, framing…etc.
What type of public was predominant at the exhibition? Do you think it was the brand's target audience?
The main demographic at the exhibition was without a doubt young people, and also I think it is the public that the Brand is directed to. Also, lots of them were BAME (black, Asian, and minority ethnic), which was lovely to see!
What has been your favourite part of the journey during your experience with P+F?
My favourite part so far was the day of the exhibition, watching the set designers install everything we'd been discussing for weeks… It was a very proud moment on my side.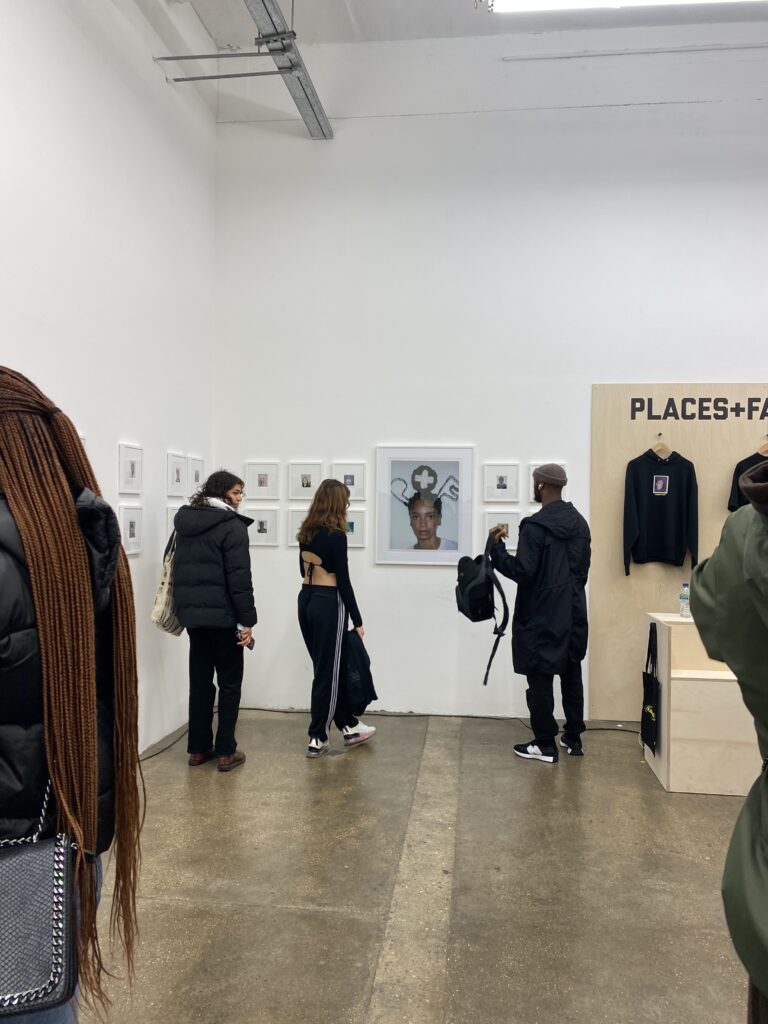 Source: The Next Cartel
If there is something we like about being able to get into a project like this, it's to see the process, the evolution and above all the behind the scenes, that is never usually appreciated but also where the beauty shines. The beauty of creation really, after exploring that perspective you can truly appreciate the result even more. Without a doubt, we can't wait to see what Places + Faces have in mind next. A fashion show? A film? We hope to have them both, but for now, we'll have to wait and enjoy 'Polariods' in the meantime.