It seems that the past few years have been saturated by celebrity skincare routines and the drops and releases of countless skincare and make-up lines. As we know, trends are cyclical and we also know how much Gen Z seems to love the early naughties and Y2K eras, so fragrances rolling on the red carpet doesn't exactly surprise us… It was just a matter of time. It looks like the rise of branded perfume is back. But the perfume world is back with a few changes.
Gen Z has had an undoubtedly momentous impact on the wellness and beauty market. The fragrance market had kept quite a low profile in comparison to that of the make-up and skincare market, however, we believe the market is the next thing being taken over by the younger generations. #PerfumeTok is here and this is what it means for the fragrance market.
In case it wasn't clear enough, sustainability is a must
At this point sustainability as one of Gen Z's main priorities should come without saying. Branded perfume labels are going nowhere unless they ensure their product is somewhat respectful of the environment. As a result, we're seeing the fragrance market scramble to infuse their products with sustainability.
The methods chosen by each different perfume business may vary. Chanel teamed up with 400-year-old luxury packaging company Pochet du Courval to create a recycled glass container for the icon that is its No. 5 perfume. They even developed a cap made out of 91% plant-based materials. L'Oreal's most recent addition to their Ralph Lauren fragrance collection, Polo Earth is composed almost in its entirety (97%) of natural ingredients.
No signature scent for Gen Z, it's all about choice
Gen Z is all about the malleability of self-expression, breaking the boundaries of the pre-determined boxes they were meant to fit into. The freedom to be who you want to be, to change, to twist and turn and morph into whichever version of yourself you feel like letting out to play that day is inherent to this generation. Subsequently, it comes as no surprise that rather than wearing one perfume every day of their lives, Gen Z is actually actively searching for their personal scent library. As with their make-up, they want to be able to pair their fragrance with their day, their mood, and their aesthetic. Synaesthesia is real for this young generation.
A stark contrast to the attitude of millennials, who were sold into the idea of finding the single thing that made them themselves. Be that an aesthetic, a job, a hobby, a hairstyle, or in this case, their own signature scent. This shift in the manner in which the youth consumes fragrances – let's not forget it's a generation projected to surpass millennials' purchasing power by 2031 – is bound to have some ramifications as far as both production and marketing of a branded perfume.
Perfume business By Far foreshadowed this shift in the market and dropped a fragrance collection called By Far Daydreams which includes seven different buildable scents. What do they mean by buildable scents? It means each different scent comes in a 100ml bottle made out of recycled glass that easily refills a 20ml tiny bottle that also happens to be a wearable charm. This means that you don't buy a single perfume, you buy a selection, the same way you would a palette of eyeshadows. This way you can decide every day which one suits your mood more. Or according to By Far, you can even decide to wear one to boost a specific mood. How is this possible? Well, By Far also foreshadowed that mood-altering scents are on the rise too. Talk about a smart move.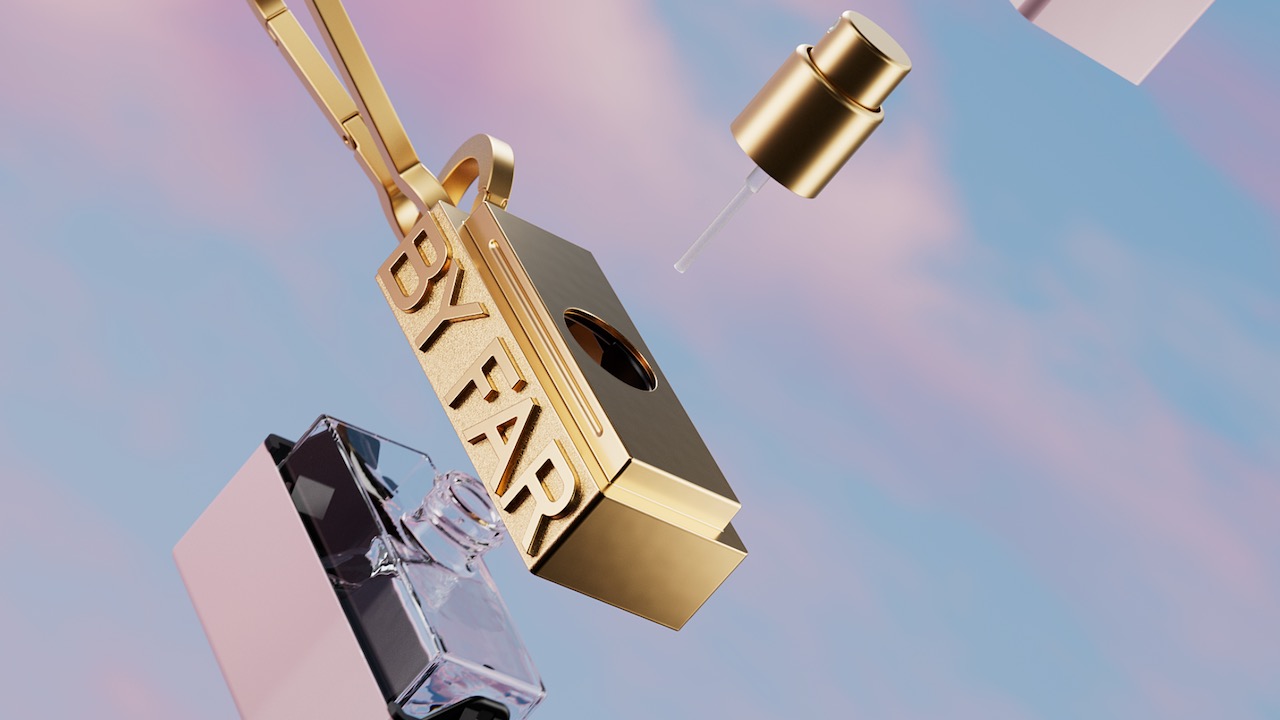 The perfume world is relizing the power of scent as a wellness tool
Prioritizing mental health and self-care: Possibly one of the most positive and impactful trends that Gen Z has brought about. It also happens to be something that has beautifully spilled over into the perfumes world. Aromatherapy exists for a reason, and the perfume business is catching on.
This is possibly one of the most marked differences since traditionally, we think it's fair to say that the fragrance industry leveraged two things as selling points: Sex and love. For the most part, male fragrances were marketed with the promise of sex, while the promise centred around love when it came to female audiences. Not to say that this was exclusively the case, the promise also took place vice-versa. And of course, we can't forget the illusions of power and manliness sold to men in cologne ads.
Young consumers have driven the fragrance market towards perfumes made out of ingredients with relaxing and comforting properties. After all, the smell is a powerful sense, and it can be used to our advantage in order to combat daily stressors.
For Gen Z, branded perfume has no gender
Not only that, but fragrances are also increasingly being marketed to all genders as unisex products. Yet another departure from traditional perfume branding and quite possibly the one that will have the largest impact as far as branded perfume marketing goes.
At the end of the day, the products a generation prefers are a direct reflection of the culture they both consume and give rise to. As the generation that has made the most successful efforts so far towards releasing gender from its binary cage, it comes as no surprise that products are being increasingly targeted to non-binary, gender-fluid, and agender audiences.