Barbara Bologna is the award-winning, Italian artist and designer whose work takes inspiration from performance and theatrical art. Like traditional theatre, she sees fashion's potential as a performative act that is realised in the instant of the meeting with its audience.
When you step into her world, via her Instagram, you want to climb inside her mind and nest yourself into her imagination. Or maybe that's just me. Perhaps you just desperately want to be sitting front-row at one of her shows.
But, obviously right now, this isn't possible. Like all designers, Barbara has had to explore alternative methods of presentation. For her SS21 collection 'I'M BARBARA' she chose to exhibit her four-part collection via Instagram; the "huge room full of people who can watch me."
Source: Exibart.
Her collection, presented across four virtual rooms, explores four moods. She describes it as "an extremely intimate and very selfish collection". But while she has used this season to talk unashamedly about her singular experience of the world, there is a distinct sense of affinity conjured by the performances.
The work gives a sense of a universal experience of life-long internal processes and our current communal experience of the pandemic. Almost like we're all the same. Spooky, right?
No wonder they call her the 'contemporary witch'.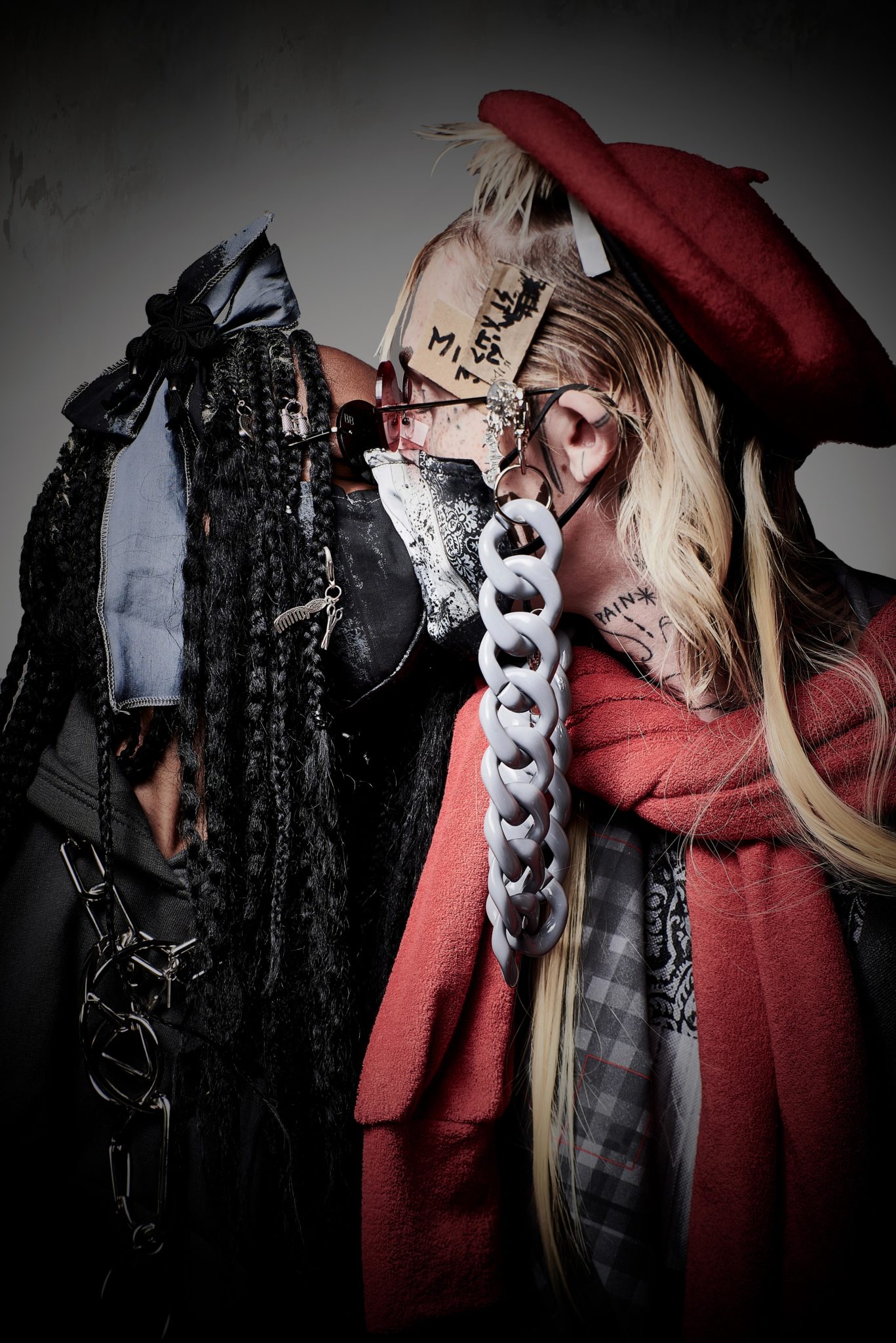 Source: A Shaded View On Fashion
The first room, CITY, has us running through a bustling, vertical landscape, searching for the endless mixture of faces we are used to but encountering an unavoidable "red line of blood." You may feel lost in the sensory experience, but the stunning garments will not go unnoticed. Chains, deconstructed suits and a mostly grey palette with streaks of red conjure the idea of a city in disarray.
Next, we are taken to CLUB FEVER, where we are able to indulge our "irrepressible desire of unstoppable euphoria". Bright colours, heavy breathing, dramatic music and busy silhouettes transport us into the feverish milieu of the club. And briefly, it feels nice to be back! Almost normal. However, the constant temperature checks and incorporation of masks make it harder than ever to just forget ourselves…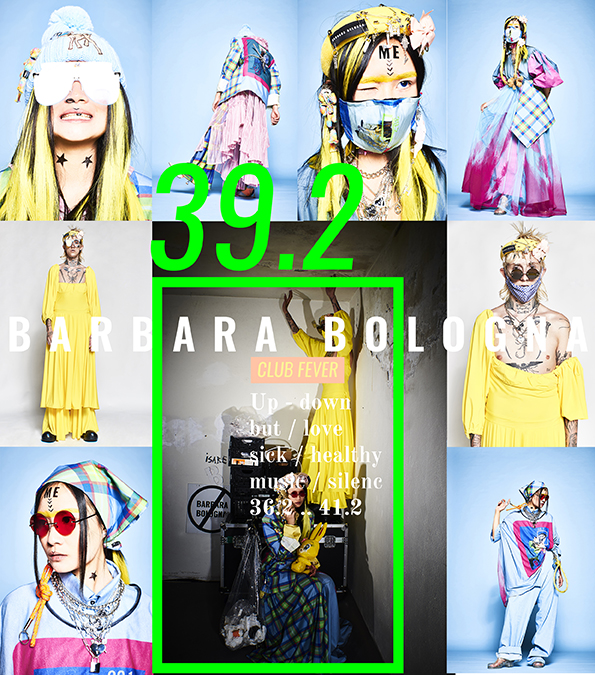 Source: A Shaded View On Fashion
So we search for an escape in nature instead. In room three we are taken CAMPING. When the "universe is exhausted," says Barbara, "we find ourselves astonishing lovers of nature." Garments reminiscent of Scout uniforms, a camouflaged palette and bright nature motifs transport us back to the campfire where we once sat, innocently. Our only job was to play. Now we are confronted with the bigger, existential questions. "Do I fall in love everyday or I want to die alone?"
Our journey ends where, really, it all begins in room 4; CERVELLI (or Brains). Cervelli sees a collaboration between the designer and the author, Isabella Santacroce, who Barbara describes as her 'muse.' The "fluid vision-visionary dichotomy" features monochromatic, futuristic designs set against computer sounds and demonstrates the vitality of the matrix which fuses us to the current moment.
Source: A Shaded View On Fashion
Barbara Bologna has the ability to intercept the current, intimate feeling of society and predict our future sentiment. With a complete recognition of our continuous transformation, Barbara understands the importance of continuously revolutionising herself and her work, she told Exibart.