The Gen Z tide in fashion has come in, and it has come in strong. We're witnessing the same scenario over and over again: Big industry giant onboards a visionary, eccentric – oftentimes apparently completely different to the brand itself -, but most importantly young designer to revamp a label and appeal to new consumers. It's not entirely surprising, seeing as Gen Z truly has taken the reigns of the direction of fashion over the past few years. Many of the trends that Gen Z influences are hard to understand unless you're on the inside. This onboarding may come in the form of a Creative Director such as Kenzo did with Nigo, or it can come in the form of a collaboration like GAP did with Kanye. But one of our favourite pairings so far is that of Achilles Ion Gabriel and Camper. The Finish designer was named Camper's Creative Director a couple of years ago, and we have to say… We love what he's done with the place.
So much so, that Achilles Ion Gabriel has made it to our series of The Next. Welcome to The Next Vol. 14: Achilles Ion Gabriel, The Shoemaker.
Who is Achilles Ion Gabriel?
Achilles Ion Gabriel is a young Finnish shoemaker who just turned 30. Not a bad age to be working as Camper's Creative Director is it? Particularly if your job has landed you the praise and admiration of countless figureheads in the industry! After all, Gabriel has truly taken Camper to the next level and inaugurated a new era for the brand. An era infused with avant-garde fun and surrealism, that somehow still projects its classic, solid, historically rich heritage.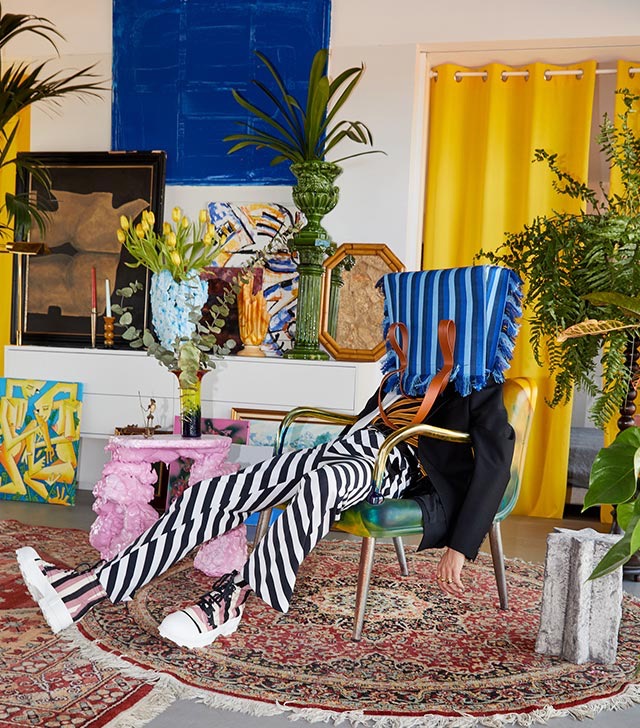 Took a left from architecture to footwear design
Usually, we like to talk more about creative's work rather than their studies or how they got started… However, when it comes to Achilles Ion Gabriel's journey, his introduction to the fashion industry is well worth the read. Truth be told, it was one of the things that initially fascinated us about him.
He initially signed up to study architecture, but before he even started he decided to switch things up and join shoe design. Why? Because he didn't know anyone who had studied shoe design.
Most people would go study something they know or something they know someone did. They project their future oftentimes by looking into what someone with the same studies ended up doing. It's what gives most people the confidence that things might work out. Something somewhat close to safe. Even if it's a dream, people will have examples, and role models to follow. You follow in people's footsteps because you want to be like them or follow their path or end up somewhere similar.
Not Achilles, this guy did the complete opposite. Dived into the complete unknown because he didn't know a single thing about making shoes nor knew anyone who did, and that was precisely what he found interesting about it. Talk about diving into the unknown. He did after all move from Paris to the literal middle of nowhere in Mallorca to work for Camper.
This curiosity and desire for the unknown translate into his creation. Perhaps that's why they are so special. They're functional, but different, whimsical, yet grounded.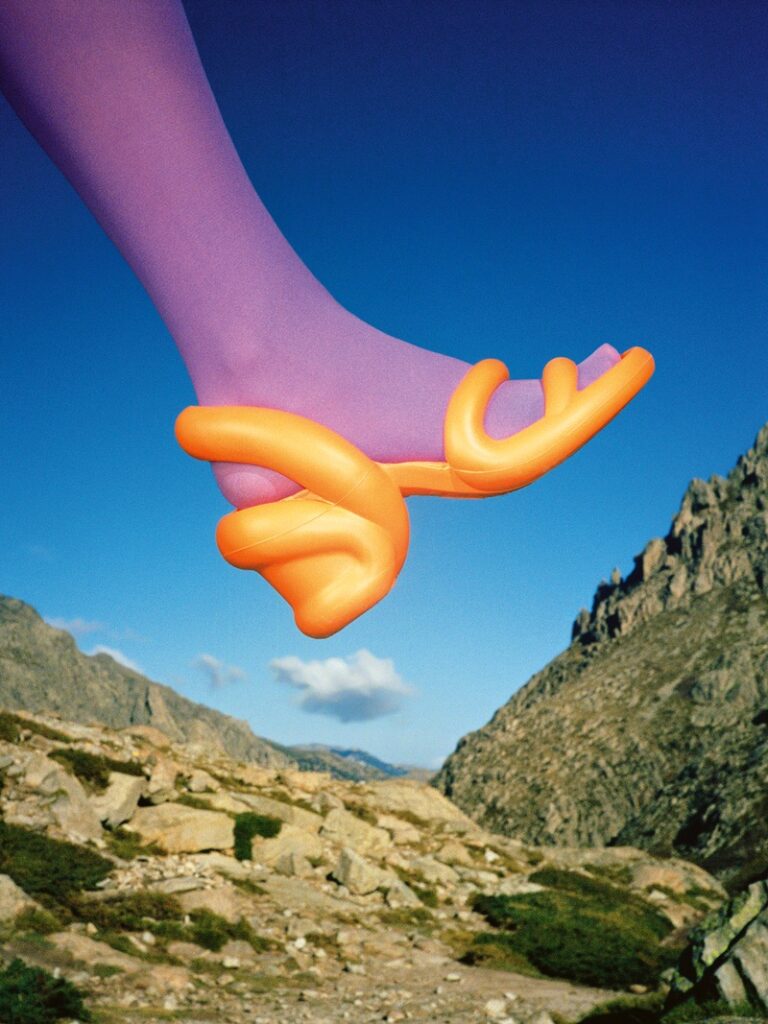 Gabriel's Work With Camper Is Exactly What Creative Direction Should Be About
The Finnish shoemaker – and yes he specifies that he is a shoe-maker, not a designer because anyone can design shoes but he knows how to make them, how to construct them – is, like we said, one of many new Creative Directors at the helm of industry giants.
However, many of these new creative directors being brought into a label to revamp things will come in with the idea of implementing their sole vision. Of completely redesigning the DNA of a label, a complete re-branding. But not Achilles Ion Gabriel. Gabriel is well aware of the history and expertise that live within Camper, it's the very core of the Mallorcan brand's soul, and it's what makes it special. He knows he can't just do whatever he likes, and he would rather learn from people who've been in the company for decades and use that knowledge to uplift his own vision, and subsequently the brand.
It's refreshing to see someone who is not only aware but also appreciative of the heritage of the brand they are involved in. Not bouldering in intending to completely change things but instead leaning into it as an upgrade. Helping the brand evolve, without the need for it to dissolve first. The result? A better, more relevant, future-headed version of itself.
How to say… Achilles Ion Gabriel simply gets it.
When asked about what he wants from the brand, he'll simply say: Happy customers. Got to love someone who understands what it's about.