Lagos Space Programme: A Brand as an Ethical Movement
After Milan Fashion Week, there are three words we haven't been able to get out of our head: Lagos Space Programme.
These three words form the unique name which belongs to a relatively underground fashion brand from Lagos in Nigeria. LSP may not be a very well known brand, but it definitely deserves all the attention in the world.  The non-binary, luxury design project tries to traverse the future of Africa. The brand was founded three years ago and is revolutionizing Nigeria's fashion scene with its unisex collections.
Designer Adeju Thompson, describes his brand as an ethical movement that is all about working and crafting art as a team. Therefore, it makes sense that the core principle of LSP would be community, as the brand involves many international artists working together, collaborating, and sharing ideas.
The brand also makes a point to include fair wages, and to engage in sustainable production. Both of these have become pillar aspects of the brand's philosophy.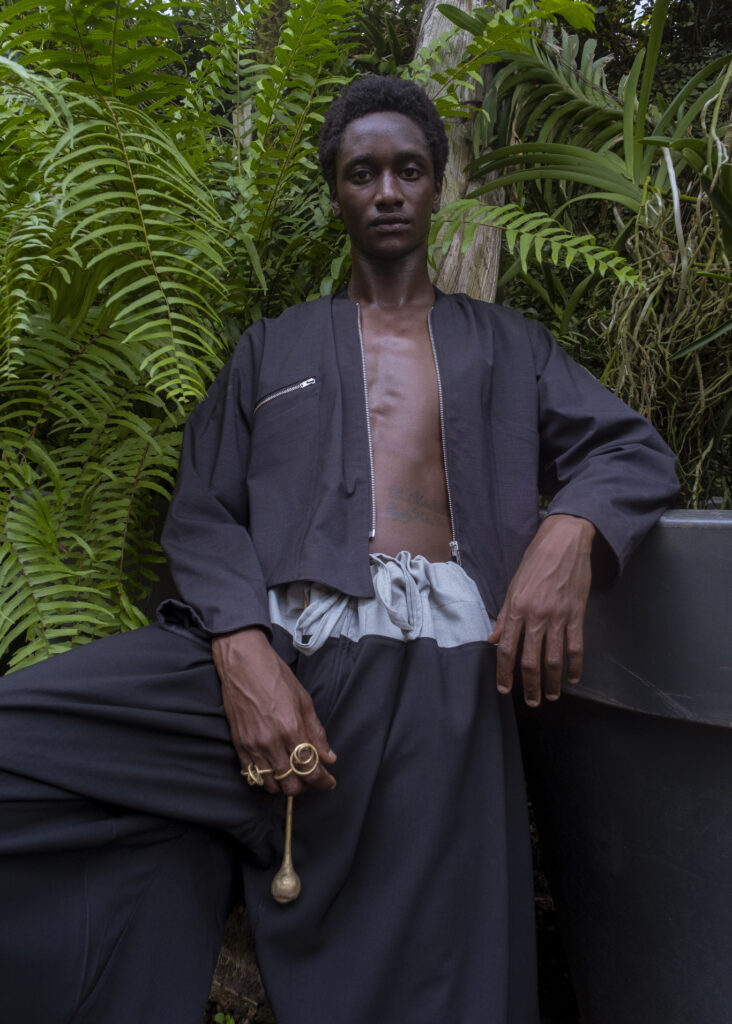 Source: Hot Celebrity Reviews
Thompson who studied fashion at Birmingham City University but was not able to finish his degree due to the high fees for international students in the UK, moved back to Nigeria and years later founded LSP.
The name of the brand comes from his fascination of space travel. The themes of his designs revolve around community, culture, and inheritance, such as the collection Awo-Workwear based on the workwear of the traditional priest Babalawo.The designer attempts to always pick themes for his collections which he can explore and subsequently express via a Nigerian lens, thus delving into his Yoruba heritage.
Accordingly, Lagos Space Programme's methodology, or approach, is called Adire. Adire is the idea of making clothes that tell a story through specific fabrics and dying techniques. By using knitwear, motifs, and woven fabrics for this process, the brand developed its own technique.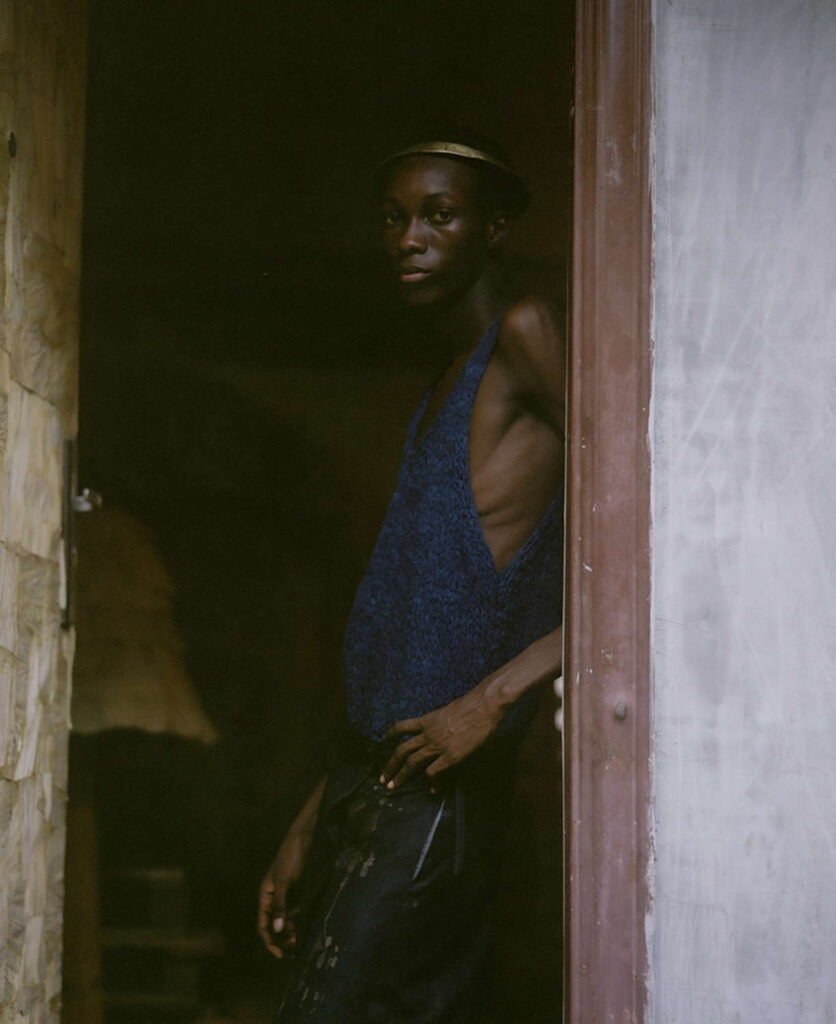 Source: Male Fashion Trends
Despite their departure from customary Nigerian fashion, it seems that their edge, and characteristically disparate style is working. LSP is not only capturing the attention of the public, but also its wallet, as sales for the brand continue to increase.
Not only does Lagos Space Programme seek to change the global perception of African fashion, it's collections are also intended to serve as a discreet revolution against the Anti LGBTQI+ sentiment prevalent in Lagos. This goes to show that fashion can indeed also be used as a tool for social change.
So keep an eye out for this one, because Lagos Space Programme is definitely doing something special, and we wouldn't be surprised if its collections have a major impact not only by revolutionizing the fashion scene, but also by reverberating their story, message, and mission, across society worldwide.