We hear a lot of confusing chatter about Web3 lately, and how it will allegedly transform everything. How it's the next big thing for products and services. But how does this exactly translate into our reality? Well, sometimes it's best to lean on those who know more than us for a little enlightenment. And that's exactly what we've done with AVØLVE.
We had the chance to sit down for a chat with AVØLVE CEO and Founder Graham Thunder. And let us tell you… The door of Web3 has been opened wide. Creatives and creators take note because AVØLVE offers a new standard for what any digital environment could be. The way in which we work could be on the brink of a major change. AVØLVE is shifting priorities towards what matters and empowering its community to connect, collaborate, and create. The remarkable potential it has to transform how an industry thrives is as exciting as it is hope-inducing.
But we're getting ahead of ourselves… Let's start at the beginning.
What is AVØLVE
AVØLVE is a Web3 brand establishing new standards in high-end digital fashion. It's not merely a fashion house, nor is it simply a Web3 studio. Hence, why the AVØLVE team refers to the company as a brand. In short, as a brand, it combines a set of tools that convenes opportunities for the members of its community. That is the main pillar of its ecosystem.
The first key to being a part of the AVØLVE community is the Frequency Pass dropping this Wednesday. As a follow-up, during the second quarter of 2023, AVØLVE will drop its much-awaited avatars. The frequency passes and the avatars will be how members will integrate and interact with the community.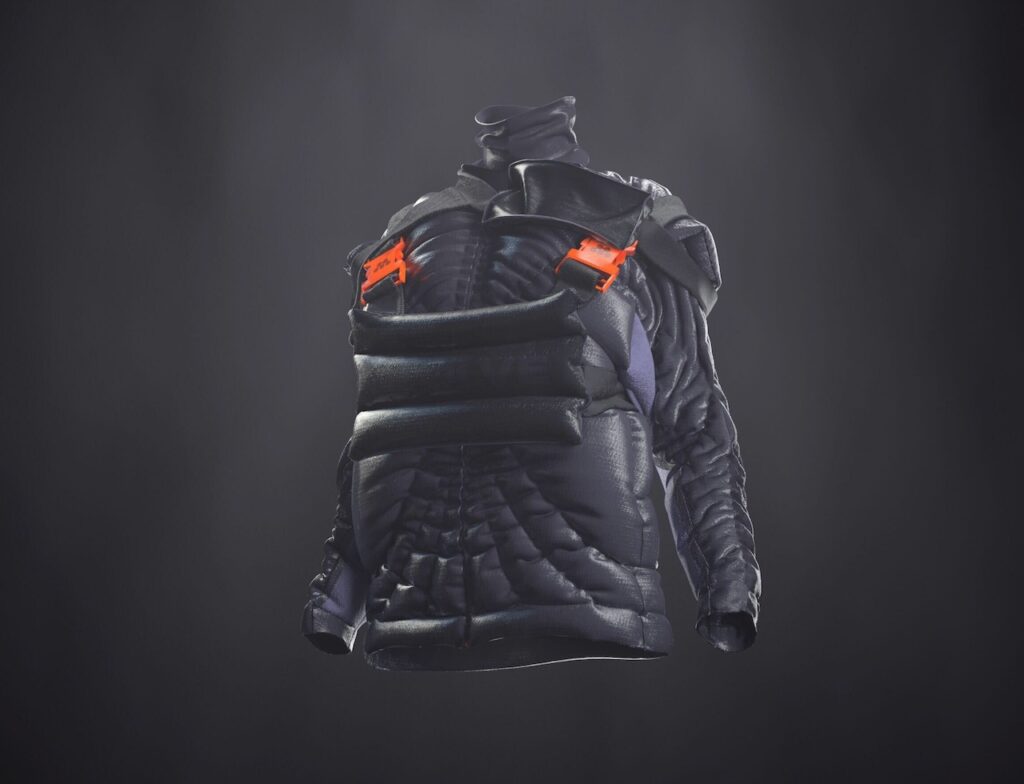 Entering the ever-changing Web3 digital workspace with AVØLVE
There seems to be a lot of talk about the future of working. And while many state that Web3 will change everything, few are truly detailing how we will actually get there. Lucky for us, AVØLVE has taken this matter into its hands. AVØLVE aims to be a stepping stone to accelerate the process of transitioning from the traditional workspace to the Web3 space. The platform is designed to welcome people who are new to the Web3 space and will offer opportunities to onboard as many people as they can and help them explore what is possible.
What's particularly appealing to us about the way AVØLVE functions is the daily growth they are committed to. They are very much aware of the changing technological climate and are constantly building solutions to integrate with software and define new workflows so as to achieve optimum product quality. After all, when it comes to technology and innovation nowadays, nothing remains static for long. There is a need for constant adaptation, readjustment, and growth, and AVØLVE seems to have integrated this practice into their workflow.
AVØLVE is giving people the opportunity to participate in the community and build something new. It's a matter of taking the initiative to do it yourself and start building with us.
We have no doubt that such an attitude will be an absolute must going forward as far as future forms of working go. A stark contrast to the traditional 'this is the way things have always been done'.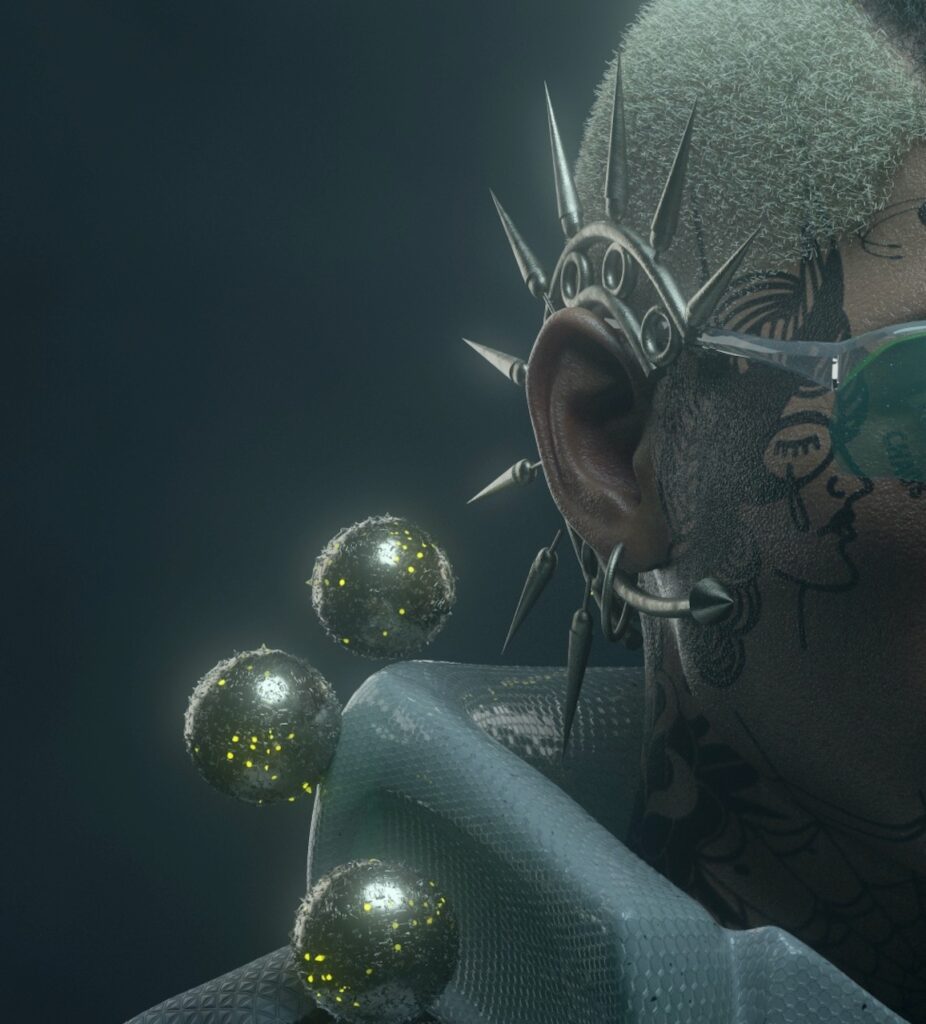 Collaborative workspaces and co-creation as the norm
One of AVØLVE's main goals is to help fashion brands understand that co-creation is the way forward. Ideally, brands would lead the way towards co-creation, but there's still a long way to go before they recognize the power of co-creation. That's where AVØLVE comes in. Graham Thunder and the AVØLVE team recognize the need for tools that validate the success of co-creation solutions and offer data on the matter to give brands some assurance and certainty for the path ahead. AVØLVE seeks to contribute to the future creation of these end solutions, effectively leading the way for brands.
We really want to build opportunities for everyone. To take what we are building and move it into different directions, taking it into their different cultures, bringing different experiences from their lives and bringing everything together.
Fashion brands have already taken the first step towards listening to their communities, creating Discord channels for example. AVØLVE will take them closer yet, readying them for Web3. The roles of fashion are shifting, and no longer does a product strictly flow down from the brand to the consumer. Communities will have a say in what they want. Brands will listen and cater to it. And a space such as AVØLVE will allow for this to take place seamlessly.
AVØLVE: The bright side of NFTs
The Metaverse, NFTs, and Web3 have experienced such an astounding, exacerbated growth in the past few years, that it seems like a lot of random, sudden wealth has come about for those who played the game. And in a way, this has been one of the biggest issues in this newfound digital space: The interest of certain parties to enter this space to make a quick buck and leave rather than build the space up to boost its potential and raise it to the haven it could be.
The AVØLVE team, however, have spent the past two years working on this project and fine-tuning every aspect of it. They had buzz, they had hype. They could have sold a bunch of NFTs and made a small fortune by now, but they didn't. AVØLVE prioritized long-term value and personal growth as creators, rather than just focusing on short-term profit. Something rare to see in this space. This proves a commitment to Web3 and a genuine belief in the well-being and opportunities it could bring.
We've been working on AVØLVE since September 2021, taking time to explore new opportunities. We are not afraid of failing and testing, but we really wanted to have a solid foundation of what the community wants and where the space is going.
If you need more proof that AVØLVE is doing what it's doing for all the right reasons, just pay attention to the fact that the first 500 mints are free. The NFTs consist of Frequency passes which give the owner access to the exclusive community.
AVØLVE: Shifting priorities towards what matters
AVØLVE isn't simply seeking to give people the space and the tools to step into Web3. They are also looking to push the boundaries of digital fashion and shape an industry notorious for its less-than-ideal inclusivity and diversity. AVØLVE aims to be a community where talent and passion reign supreme, enriched by diversity of skill and culture alike.
The Web3 brand seeks to democratize the fashion industry through centralized curation and decentralized opportunity. By curating and opening up the possibility of participating, yet curating the talent, AVØLVE nurtures a pool of top-notch, quality minds who are there because they truly deserve to. This doesn't mean that all community members should be designers. some might, but others might be writers, others might be thinkers, and others might be engineers! Some might not be the person who creates directly, but they'll be the person who inspires creation. Value takes on many shapes and forms in the AVØLVE community. The key is empowering and motivating its community to connect and collaborate with others.
Sometimes the people that might be seen as the ones that are not doing anything, they might be the ones that inspire others to actually take the leap and jump into something new.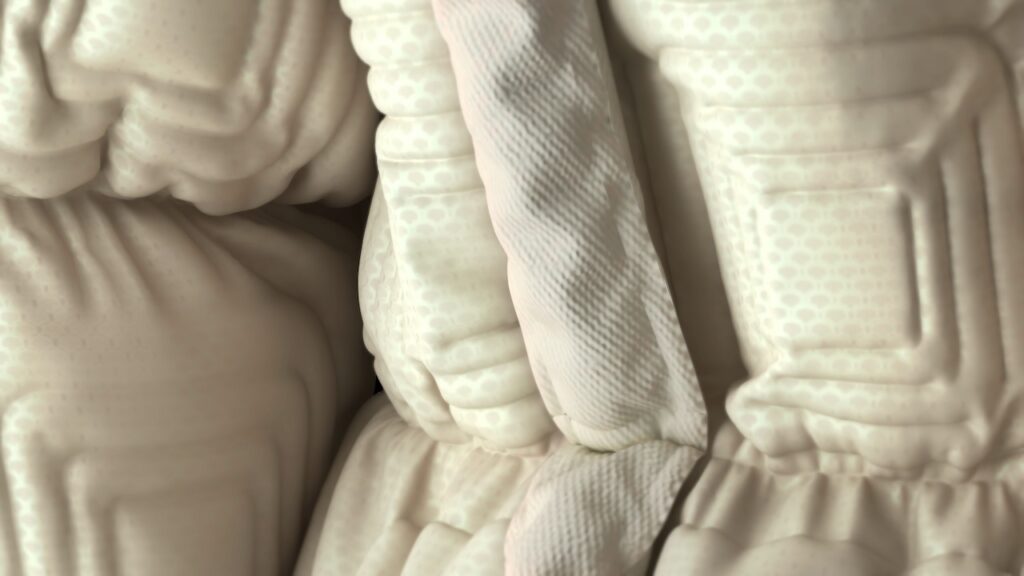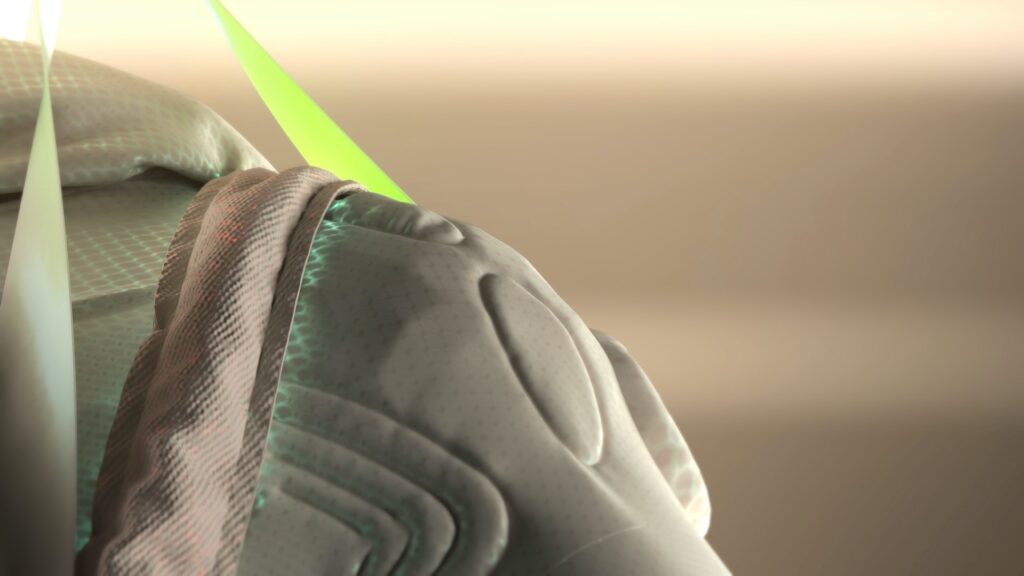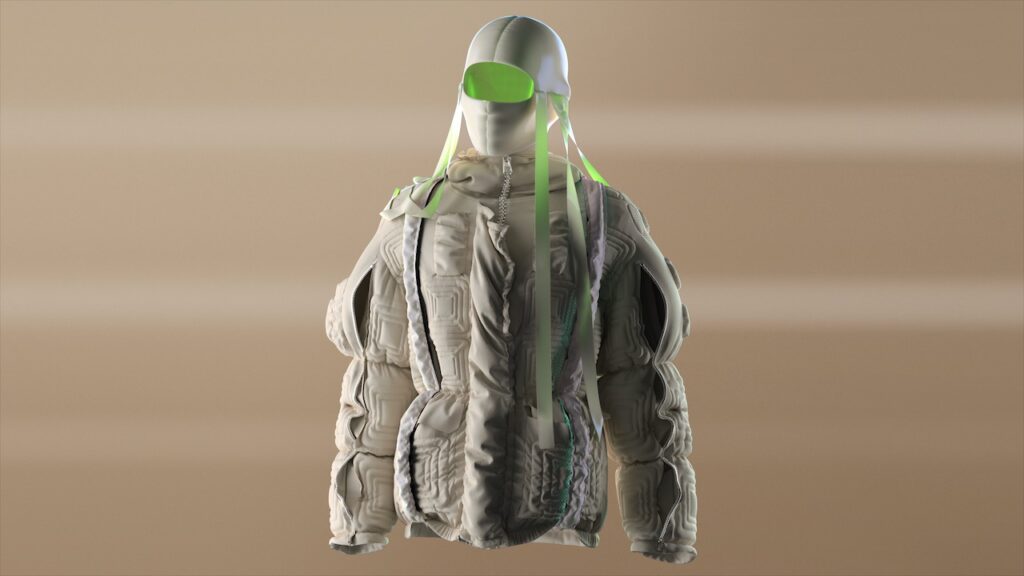 Storytelling: The glue that holds everything together.
One might now think, besides the access to the specific community, what is so different between AVØLVE and say… LinkedIn? Why not curate your own network of connections the traditional way? Well, you could… But it would be no way near as engaging.
While AVØLVE's community itself and access to it will no doubt be an invaluable asset, the diamond in the rough here is the brilliant implementation of storytelling. The storyline unifies all of the different pieces together. It's the stitching holding the seams of the brand together. Everything created has a meaningful response, which unlocks different opportunities and rewards. While also keeping some level of mystery to keep things interesting. As Graham Thunder stated, if you're talking about work the same way you're talking about playing video games, it's a good sign.
As a brand, we are open to exploring multiple territories beyond fashion. We love fashion, but we are also gamers and music lovers, and we have diverse experiences. The common connector between them is culture, and by bringing together these different communities, we hope to make something special that impacts the community positively. We want to deliver the best products for the community and expand in multiple directions.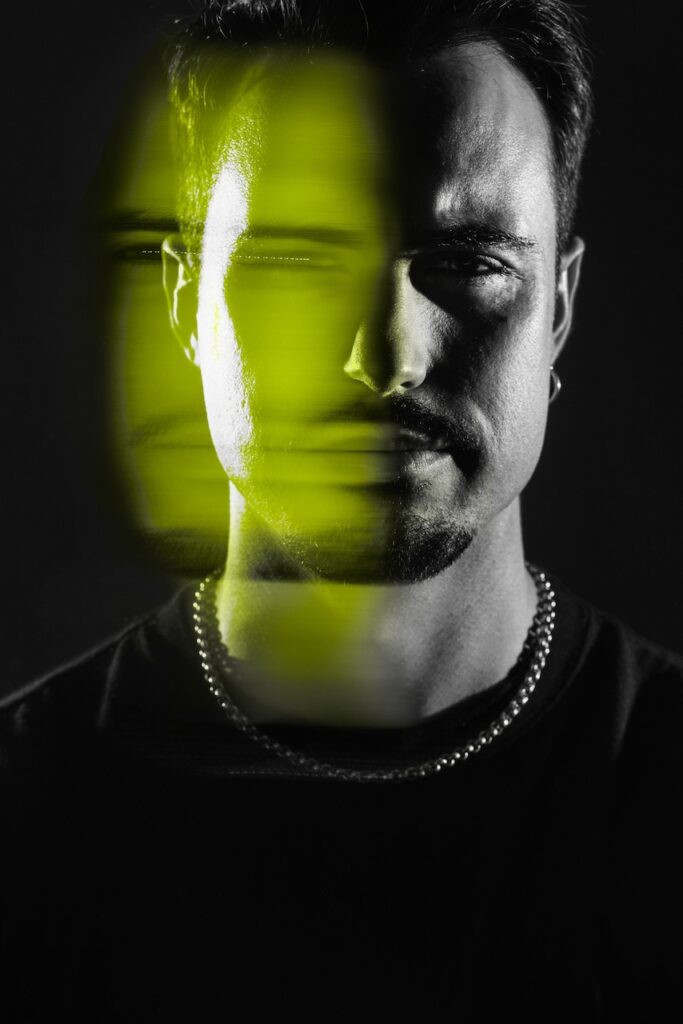 Just think of people spending an average of eight hours a day at work, actually having fun rather than powering through. And the transformative power that seemingly simple change can have, rippling throughout. AVØLVE may focus on digital fashion for now, but this model could be extrapolated to many industries.
Now, of course, it's not as simple as 'have fun at work, change the world'. But we often underestimate the power or simple fun, and the mindset we access thanks to it. Imbuing tasks with storytelling makes them engaging and provides a sense of purpose. While only time will tell with certainty how we will work in the future and the impact Web3 will have, a project like AVØLVE certainly gives us hope that we are headed in the right direction.
Now do yourself a favour, and rush to get a Frequency Pass on March 1st!